Family Support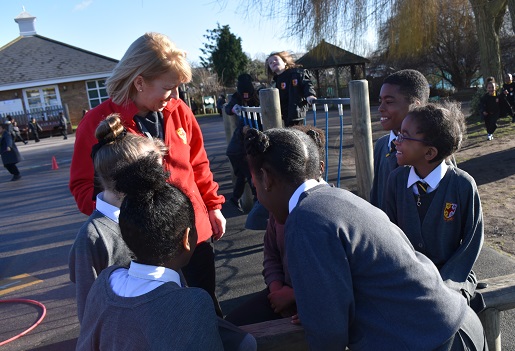 Coffee Mornings:
We hold regular coffee mornings in the LR room, for parents and carers. Where possible, we try to have guest speakers. Let us know if there is anything in particular you would like information about, and we'll try to arrange it.
Family Cooks Programme:
This is a brand new cooking club for the whole family. (Please see photos!)
St Chad's Baby and Toddler Group runs every Monday morning from 9am – 11am (term time only) at St Chad's Church Hall, (Burgoyne Road, South Norwood, London SE25 6JT)
We have a partnership with Croydon Food Bank (Speak to us in confidence if you need a voucher)
Family Lives is a really supportive website, offering a huge amount of information and advice for parents and families. It includes forums, online parenting courses and many other useful links.
Best Start Children's Centres offer services, activities and support for families with children under five, in Croydon.
NSPCC Keeping Children Safe - This website offers information and advice for helping to keep children safe online, as well as out and about.
Alive and Kicking deliver healthy lifestyle programmes to children aged between 4-12 who are on or above the 91st centile.
Other useful links:
Student Support
Supporting children in small groups/ 1:1 basis - listening and working with them in different ways:
Helping with self-esteem and confidence building
Friendship and social issues
Family issues, e.g. bereavement, new baby in the family, parents' separation/divorce
Key transitions, including moving between schools/classes
Understanding and managing feelings and emotions
Children's Support Drop-in:
Run at lunchtime: The children can pop their name in the drop-in box if they have any worries at home or at school, especially regarding school work, friendships, bullying, etc.… Children can come, be listened to and offered support and practical advice.