Family Support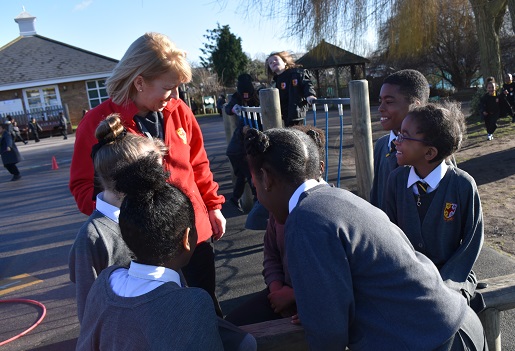 Please click on the links below to access many useful websites:
Family Lives - a supportive website, offering a huge amount of information and advice for parents and families. It includes forums, online parenting courses and many other useful links including Live Online Chat and a Confidential Helpline they also offer support through a Forum Community
In addition to this, they offer information and advice for ways of Supporting Your Child at School , their Behaviour , Health and Development as well as Supporting Your Child When Someone Dies, other information includes Mobile Phones, Walking to School, and dealing with Divorce and Separation.
Croydon Food Bank -we have a partnership with this organisation, (speak to us in confidence if you would like a voucher).
Best Start Children's Centres - offer services, activities and support for families with children under five, in Croydon.
NSPCC Keeping Children Safe - This website offers information and advice for helping to keep children safe online, as well as out and about.
No Recourse to Public Funds - Information about the support you can expect to receive from Croydon council if you have no recourse to public funds (NRPF).
FJC (formerly known as the Family Justice Centre) - The FJC can provide you and your family with support and a safety plan if you don't feel safe at home. Their aim is to listen and respond to your needs in a safe way.
For example, you can get help if:
you don't feel safe at home
are afraid of your partner or a family member
you are being criticised or insulted by your partner or a family member
you feel your every move is being monitored.
Anna Freud National Centre for Children and Families- A child mental health research, training and treatment centre located in London.
Young Minds - This is a charity committed to improving the wellbeing and mental health of children and young people. Information for children, young people and parents, including a parent helpline.
MindEd -Resources on children and young people's mental health for parent/carers and professionals.
Childline - UK's free helpline for children and young people. It provides a confidential telephone counselling service for any child or young person with a problem.
​
Samaritans - The Samaritans is a registered charity aimed at providing emotional support to anyone in emotional distress or struggling to cope.
Child Bereavement UK - This organisation helps children and young people (up to age 25), parents, and families, to rebuild their lives when a child grieves or when a child dies.
Winston's Wish - Support for children and young people after the death of a parent/sibling or family member.
Talk Off The Record - Off the Record (OTR) Youth Counselling Croydon was founded in 1994 to provide free, independent and professional counselling for 14 – 25 year olds in the Croydon area. Since then the charity has expanded to include further areas of work including BME mental health work; a young carers service offering support to young people under 26 who are caring for a parent or sibling; a specialist counselling service for young refugees; online counselling and workshops.
NSPCC (Support for Parents) - Parenting can be rewarding, but it can also be challenging. This organisation offers parenting tips for all stages of your child's life, as well as advice on how to deal with difficult situations.
Home Learning - Information for helping with home learning.
Sleep - How much sleep do children need?
Internet Resilience Toolkit - Advice to help children become more resilient online,
with practical tips to help them build up their understanding of the online world and create a safe space for them to explore.