Mission Statement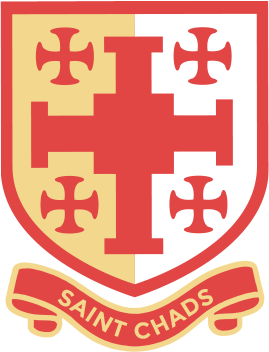 St Chad's Catholic School Mission Statement
St Chad's School belongs to the Catholic community of South Norwood. It aims to put Christ and His teachings at the heart of its existence by:
Promoting our faith in a meaningful way for children, staff, parents and the wider school community.
Valuing the individuality and uniqueness of each person by providing a stimulating environment where all can learn according to their strengths and abilities.
Showing courtesy, respect and love to all God's family/people.
Providing a safe, caring and stimulating environment in which children can learn, staff can work and everyone can be shown respect, courtesy and love.
Encouraging each child to develop self-worth, a desire to learn and the skills to achieve their potential in all subjects.
Fostering a love of God through the practice of our faith in the celebration of the Eucharist, assemblies and prayer times.
Strengthening the partnership that exists between all members of the community - priests, parishioners, families, staff and governors - so that we all work together in educating our children.
Providing a broad and creative curriculum that provides children with the essential skills needed in both today's world and an awareness of the wonders of God's world both in Science and Art.
The Catholic faith that we share in St Chad's gives us the vision of what we are and what we are called to be as individuals and as a community.
Our school offers us numerous opportunities to try and share that vision and to help one another experience its meaning in our day-to-day life, by living and working together.