Physical Education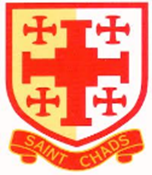 Physical Education Curriculum Intent, Implementation and Impact Statement
We aim to create
Active, Disciplined, Athletes
Intent
At St Chad's we strive to ensure that our children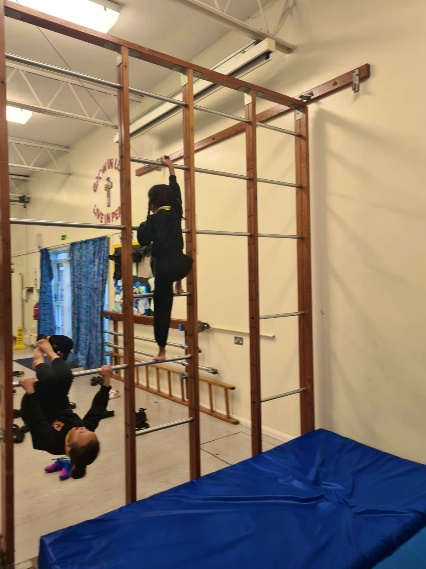 receive high quality Physical Education teaching, so as to gain an understanding of how it can impact their physical, social and mental wellbeing. We provide the children many opportunities to be active and encouraging a love for sport, exercise and fitness. We aim to promote the children's self-esteem and encourage a strong sense of team work and perseverance. Through a structured PE overview, the implementation of the 'Daily Mile' and access to a variety of extracurricular clubs, the children have many opportunities to succeed in improving their fitness and having an all-round enjoyment for school sport.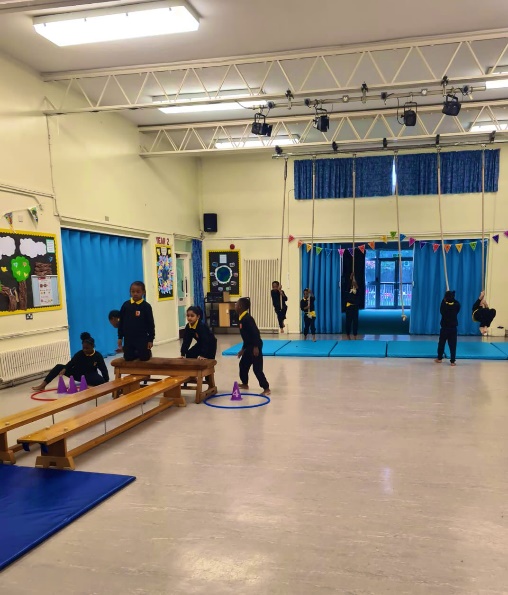 Implementation
At St Chad's, pupils engage in two PE sessions a week, with one of these being taught by a specialised sports coach through the Palace for Life Foundation. Within EYFS and KS1, the children develop basic fundamental skills and progressively build on their learning with both indoor and outdoor activities. In KS2, the children continue to build on these skills and link these into sports they are familiar with. Children are given a variety of opportunities to take part in extracurricular sporting events and competitions within both the Croydon and Catholic schools area.
Impact
At St Chad's, through providing high quality, engaging and progressive PE lessons our children will:
Gain an enjoyment for sport as well as developing the skills to lead and motivate others in a variety of situations.
Be able to be physically active for longer periods of time.
Have the ability to swim at least 25 metres before the end of Year 6 and knowledge of how to remain safe in and around water.
Learn to take responsibility for their own health and fitness.