Pupil Leadership
Pupil Leadership Team 2019-2020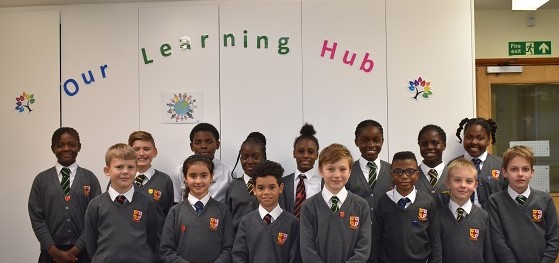 This year the Pupil Leadership Team will be participating in a number of projects of their choice to help improve the school for all pupils.
Leadership Meeting:
Team work/ Brainstorming projects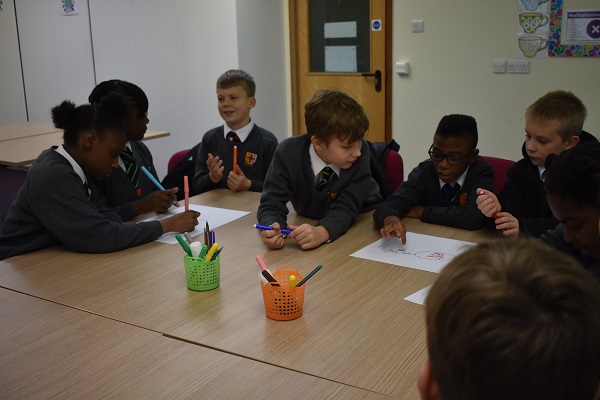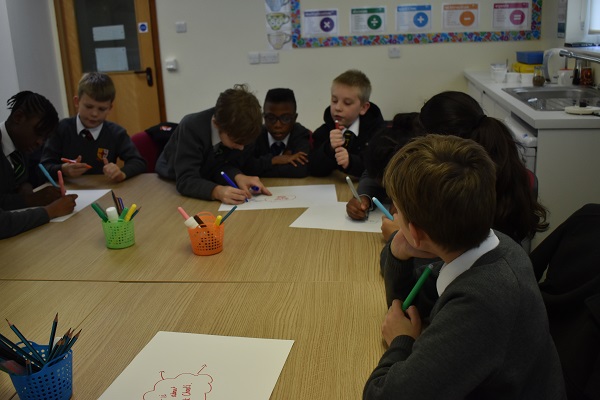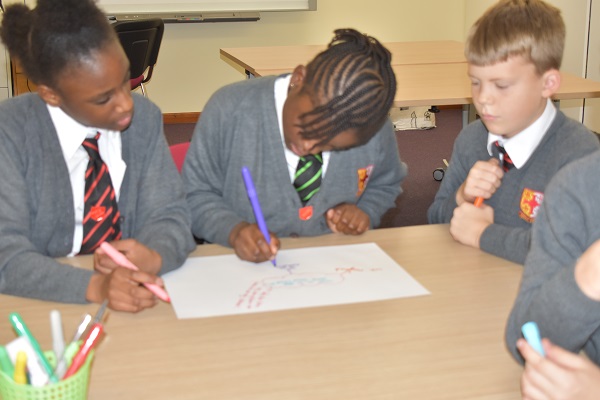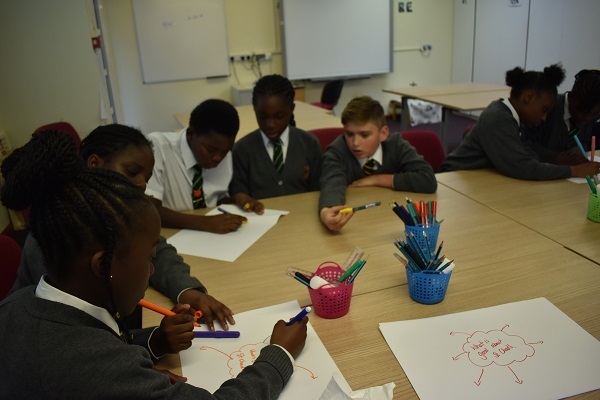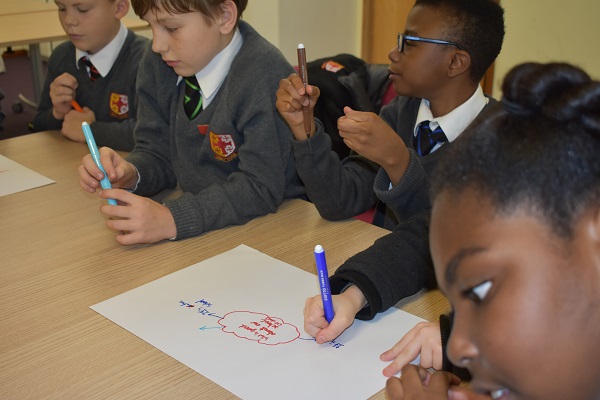 What is good about St. Chad's?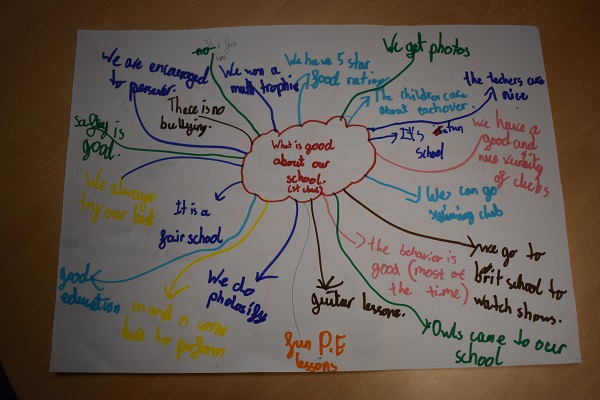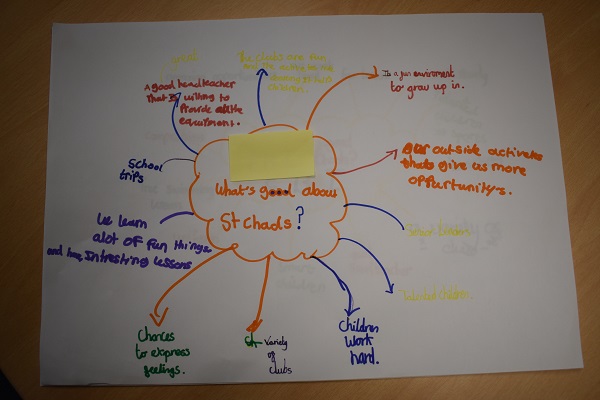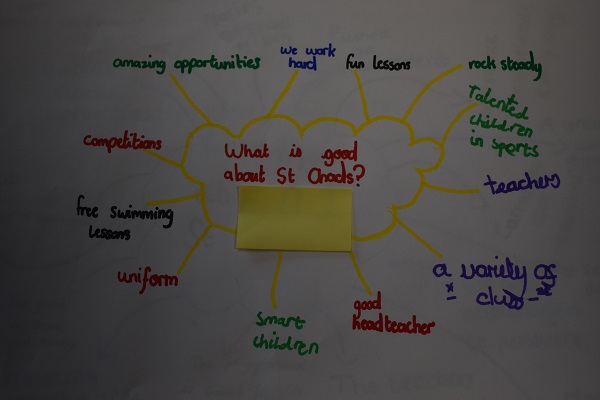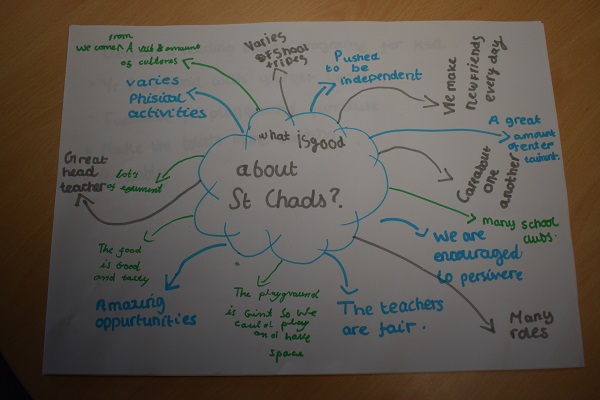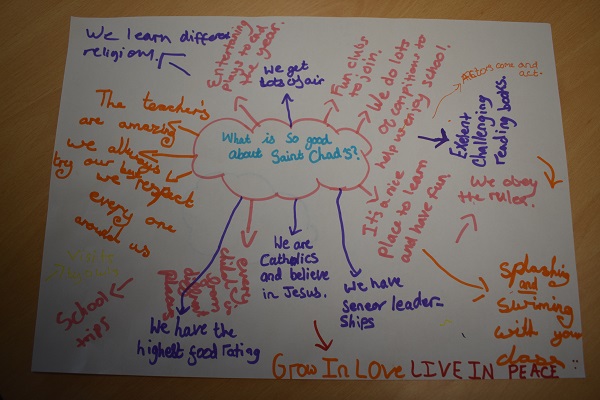 What could be even better?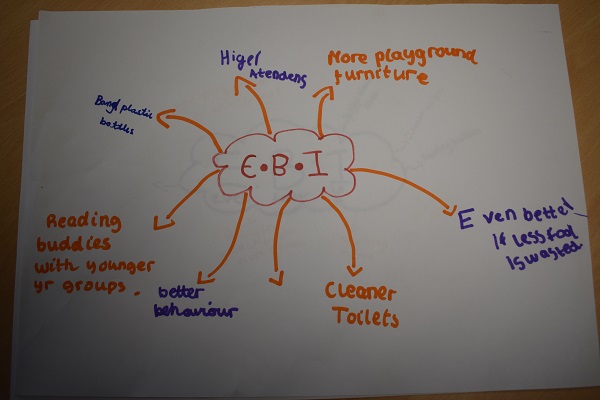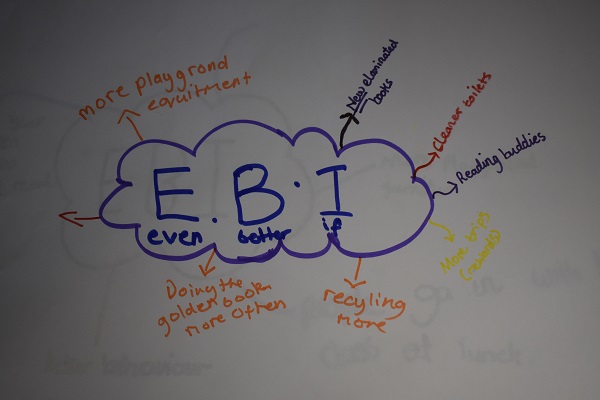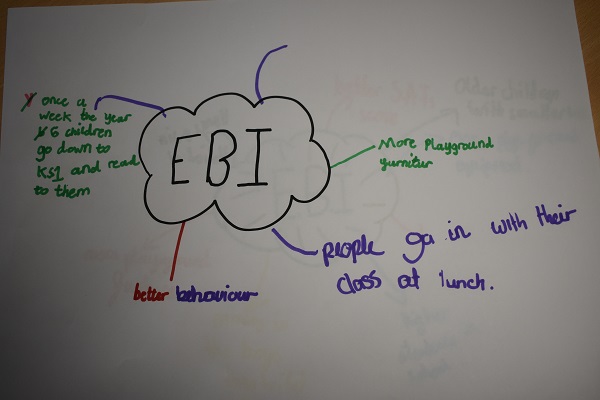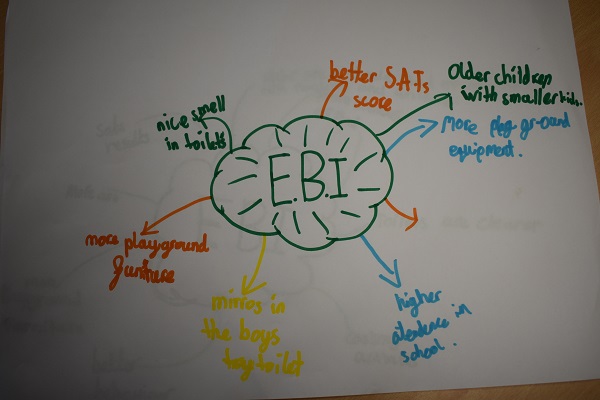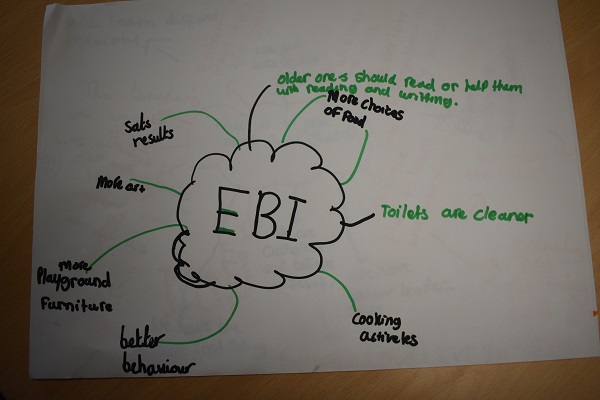 2019-2020 - Projects
The team then discussed which of there 'Even Better If's' they would work towards first. These would form the work they will carry out and try and improve for this year.
See below what the team came up with.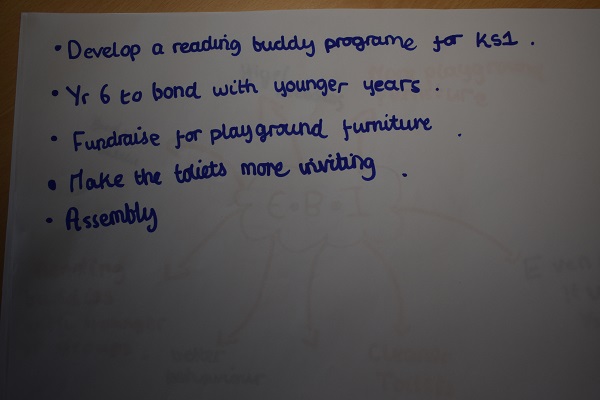 In addition to these projects the team will also be working on a project to help the Mayor of Croydon with his Charity work.